Alpin Hong: Chasing Chopin is Flying Carpet Theatre's first touring one-person show. Since early 2015 it has played in nine states across the United States, most recently in Gillette, Wyoming. Chasing Chopin is the story of Alpin Hong's life up until his admission in the Juilliard School in New York City. While in Gillette, FCT's Jude Thomas recently spoke with Alpin about his life, the show, and Alpin's future.
---
How did you get connected with FCT, and where did the idea of Chasing Chopin come from?
That begins with my agent Gregg Little (meeting him is a saga on its own). He has been my comrade in arms for the better part of seven years, and I've been with him through three different agencies. We've always had a relationship that's been based upon friendship as much as it was on professional representation; so I've always trusted him for career suggestions, and Gregg's always pushed for me to do new things and find new ways to express myself.
Now I was at a point in my career where I was kinda stuck. Doing new things for a classical pianist — in most cases — means just playing new classical piano works. I thought, "I guess I could play harder pieces and stretch my technique," but harder and faster plays out after a while. I also considered playing modern music. However, I never felt completely comfortable with that direction.
So Gregg introduced me to his brother-in-law Adam Koplan, the FCT's Artistic Director, and we arranged an opportunity for us to meet in Las Vegas. Adam saw me perform and observed the educational outreach I do at all my gigs. So Adam saw all these anecdotes I would do to illuminate the pieces I was playing in order to connect them to the audience, and he pieced them together. He noticed when you put the anecdotes together, a narrative that goes through my life emerges. Adam said to me, "Wouldn't to be great if we were able to make a show that stitched these stories together?"
Originally we were conceiving this as being an extensive outreach program. We wanted to bring in elements of music history and music theory to really tell the story of Chopin. We thought this could be a series: a show about Chopin, and then another about Beethoven, or another about Bach. But the more and more Adam and I talked about it, the more we realized that all these stories are really about me, and not these composers.
At first, I pulled away from that. "Nobody wants to watch a show about Alpin Hong," I thought, "now we're talking about a one-person show." This is a genre championed by entertainers like John Leguizamo, or Billy Crystal, or Mike Tyson. And these shows are often based upon someone famous, and you go "behind the music" to learn about who they are. So my thoughts returned to wondering why anyone would want to see a show about me — I'm not a household name.
But as Adam and I discussed this further, we knew that if the show could connect to a wide variety of people, then it could work. So we looked at the themes the show explores: the immigrant experience, parenting, family, and the journey of self discovery. These are ideas almost anyone can relate to. And we found a way to translate this through the music of Chopin; and I'm so happy to see that this has resonated with all kinds of audiences, even ones I wouldn't expect.
So why Chopin? Why not another composer?
Interestingly enough, in every major twist in my life, I was playing a different piece by Chopin that encapsulated my emotional state. The great thing about Chopin, besides being one of the most well-known composers, is also the fact that he almost exclusively wrote for the piano; so it's logical that I would go to the pianist's composer. But he's also the composer I've been struggling to play well throughout my life (or "chasing" in other words).
Coincidentally, when Adam and I began writing the show I hadn't played Chopin in several years. In fact, the writing of the show had inspired me to learn Chopin's Ballade No. 4, which I've been afraid of — any of the ballades — I've always thought of them as musically above me. But during the writing process Adam and I read a few of Chopin's biographies and we saw that his personality was that of a man that didn't quite fit in anywhere, which is similar to my story. He was a Polish living in Paris, he's not an aristocrat but he's hanging with them, he doesn't the flair of Liszt and Schumann did, and yet his compatriots recognized him as a unique genius. So in addition to his music being present in my life, I feel like there are parts of him that I understand and relate to, most importantly the idea of not fitting in.
Additionally, much of Chopin's music was an expression of cultural identity. Chopin referenced forms such as the mazurka and polonaise that were clearly expressions of his personal identity as Polish. And since Chasing Chopin is an expression of my own identity, it was another reason that we focus on Chopin.
In Chasing Chopin, the audience experiences the loss of your parents, your relocation to Los Angeles, and you severing your connection to classical piano. What was it like to re-enter that world once you were accepted to Juilliard?
Oh my god! It was as extreme a shock (in its own way) as it was when I moved from Michigan to California. In Michigan, and eventually in LA, I always had a sense that my ability to play the piano was pretty good. Now I didn't think I was the best in the world, but I couldn't conceive of a standard or level that was so much higher than what I could do. But then I went to New York; and at Juilliard the first pianist I ever heard (a fellow student of Jerome Lowenthal) played Schumann's Carnaval in its entirety. And — in the most admiring way — he destroyed it. I remember thinking, "What am I doing here; I do NOT belong here."
I was devastated; and the sense that I was behind everyone else has followed me throughout my career ever since. To be surrounded by this level of intensity, and people who had lived in this environment their whole lives—I mean, I was that piano-prodigy kid, but I'd never been competitive (even though I competed and won competitions). It's Juilliard's standard of music making.
In fact, all of New York was like this. The first concert I went to was the Vienna Philharmonic playing at Carnegie Hall. It was mind blowing to hear a group this good. All of those players are soloists in their own right. So the entire shift in culture and environment was intimidating, and humbling, and it was great to experience that. If I hadn't experienced that firsthand, I wouldn't be the person I am, not only as a performer and musician, but also as an educator.
Even though you didn't have the same personal history as many of your colleagues, did you find other elements of your background (rollerblading, video games, etc.) allowed you to reach out to your fellow students?
Well the California/skater/surfer identity didn't really mesh with other students at Juilliard. Of course, there were other who liked things like video games, but really it was the shared experience of the school that allowed us to bond with one another. There's a camaraderie around that. We'd often go to the crappy local bar near Lincoln Center and find ways to commiserate together.
The thing that was different about me was that I floated between the different disciplines at Juilliard: theater, dance, and music. I didn't have a lot of pianist friends there, at first.
Now that you've spent years as a touring concert artist, how has Chasing Chopin changed your perspective on your career?
Massively. It's the biggest risk I've ever taken. I'm not an actor, or playwright; but because I've needed to forge through those insecurities and do this, I'm doing things now that I thought I'd never do. For instance, I'm finishing up doing a movie soundtrack — I'd never had said yes to something like that at all. I've also learned how to edit my words and thoughts, and to be more concise.
Working with Adam I've learned that there is no such thing as a perfect finished work. He often says, "A great work of art is never completed, it's only abandoned." I've realized how true that really is. It's even changed my perspective on classical music and the works I often perform. I makes me think about whether the pieces I play aren't the best. Much of the music I play was written during developmental periods in the composers' lives; they could be full of mistakes. So it's allowed me to let go, in one respect, and accept that my performances may not be operating under the specter of the "historical perfection" of some of these works.
This has helped me understand that as a performer, it's so much about finding your own voice and a way to express that voice. For me, it seems now, that it's playing piano and doing martial arts and telling stories on stage. Now, I always tell the students that I encounter the sooner you find the thing that makes you different and unique about you, the greater the chance that audiences will appreciate you rather than a recording of Horowitz or another pianist.
What's next for you beyond more Chasing Chopin more touring?
Well now here in Riverside, California I'm the music director for the Riverside Arts Academy. It's so much more than picking up a baton and waving it in front of students. There's a mandate to create art and connect it to the broader community. It's an exciting opportunity to practice what I've been preaching about communication to audiences and in my educational outreach.
Thanks so much for taking the time, and for sharing with us. We're excited for your future work!
Likewise — looking forward to more shows!
---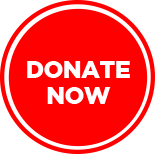 The Flying Carpet Theatre's productions such as Chasing Chopin depend on your support; please consider a gift to sustain our programs.